Perfecting the Art of Education

"Sing and make music from your heart to the Lord." – Ephesians 5:19

An award-winning fine arts program might not be what you'd expect from the leading private Christian school in Pinellas County, Florida, but it's exactly what you'll find here. At Keswick Christian School, we encourage all our students to excel in the classroom, participate in multiple sports, and express their creativity through our robust fine arts program. 
Throughout their education at Keswick, students will experience different forms of music and art to determine what they like best before pursuing a specific discipline. Art classes are a part of all lower school grades and can be chosen as an elective in upper school. AP art classes are also offered for those students looking to push their skills to new heights.
All students are required to take a year of band in 5thgrade and a year of choir in 6th. After completing these requirements, students have the choice of selecting band or choir as electives. However, students can also participate in both band and choir thanks to Keswick's focus on balanced schedules that enable students to pursue all their interests without prioritizing one over another.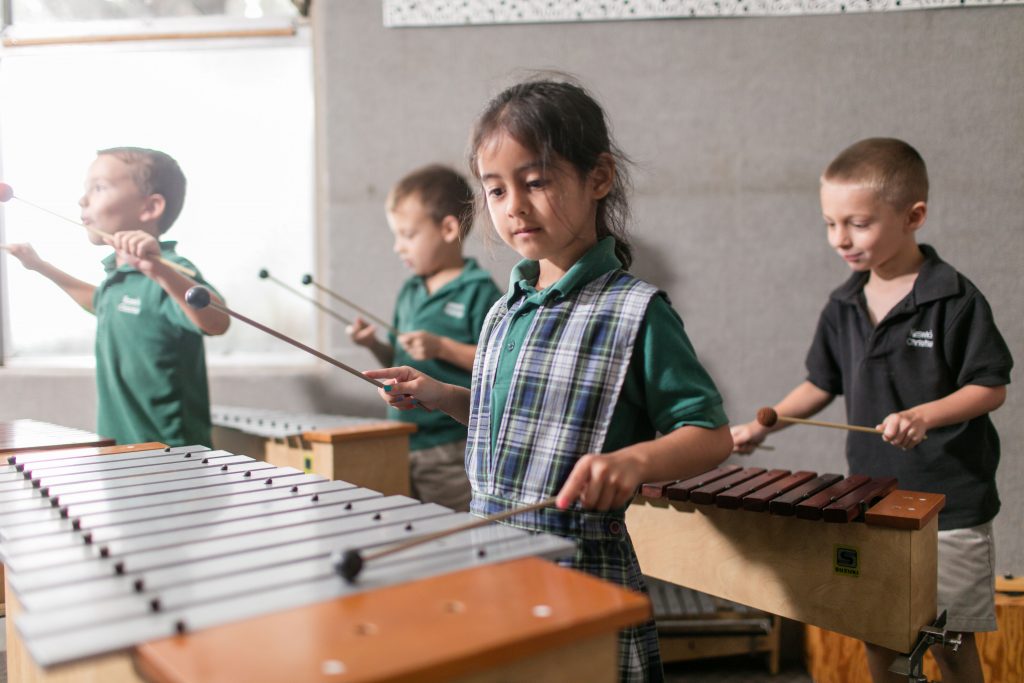 Keswick musicians also have several opportunities to serve our school with their gifts. Lower and upper schools each have their own annual concerts where parents are invited to the Keswick chapel to hear our students perform. Students compete in district and state competitions and are often awarded top, superior ratings from the judges.  The Keswick wind ensemble has even participated in the Disney Candlelight Processional, Carnegie Hall National Band & Orchestra Festival, and the Pan-Pacific Band Festival in Japan.
However, one of our favorite ways student musicians can share their gifts with our school is through weekly Praise and Tribe worship leading during chapel services. Made up completely of volunteer students, Praise and Tribe bands lead worship during weekly chapel services for lower or upper schools. The Tribe worship team features 5thgrade students leading worship during the lower school services and the Praise band features students 6-12thgrade leading for the upper school. Student musicians are also encouraged to join the All-State music group, an after-school concert wind ensemble for area students from different schools. All-State music group is an excellent opportunity for student performers to meet like-minded musicians their own age, and to showcase their talents to a wider audience.
About Keswick Christian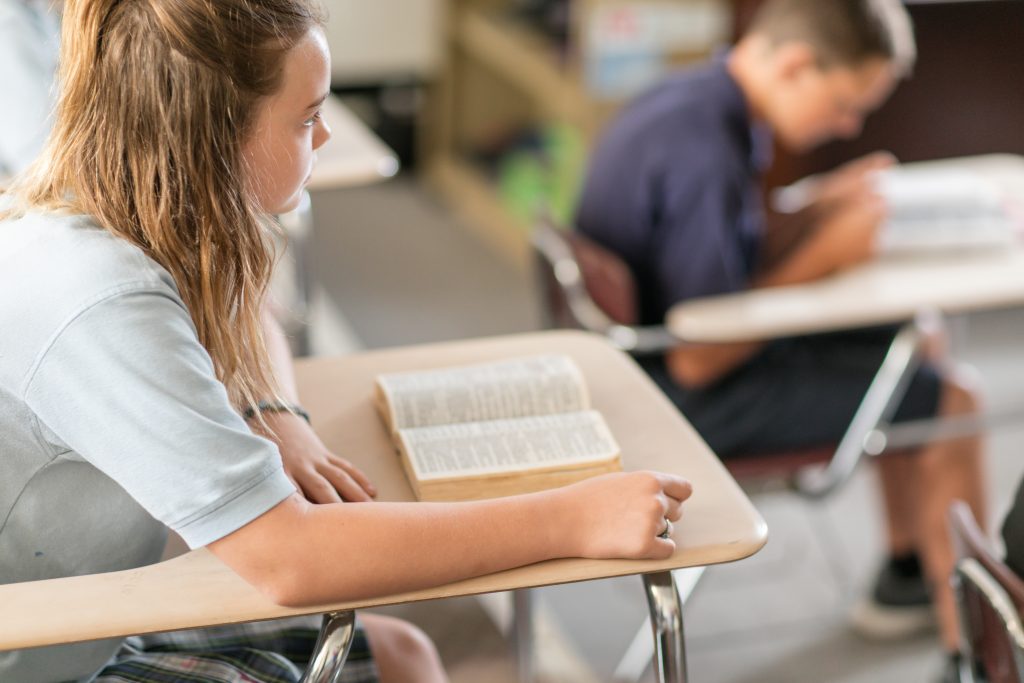 Keswick Christian School is the only infant through 12th grade private Christian school in Pinellas County, Florida not affiliated with a church. We strive to welcome Christian families from a diverse range of denominations united in our shared relationship with Jesus Christ. More than a private Christian elementary school, middle school, and high school, we also provide exceptional care and pre-school instruction for infants and toddlers.
To learn more about Keswick Christian School, contact us today.