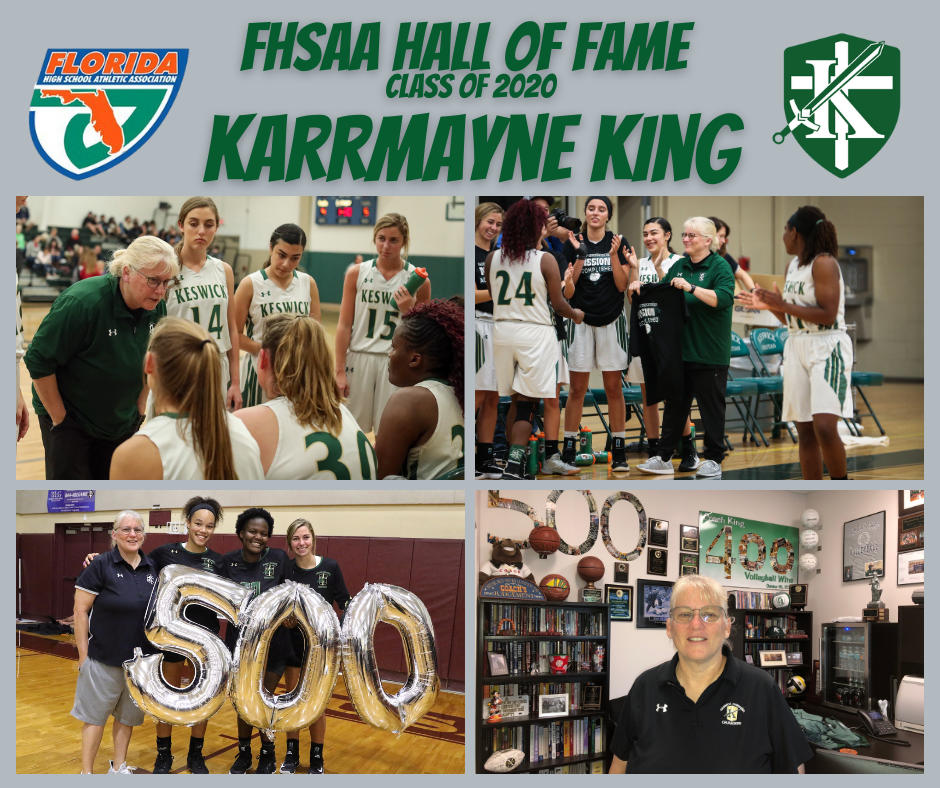 On Sunday evening in Gainesville, Florida, Keswick Athletics Director Karrmayne King was officially inducted into the Florida High School Athletics Association (FHSAA) Hall of Fame. Coach King joins an elite group of honorees recognized by the FHSAA during an induction ceremony celebrating the Class of 2020 and 2021.
At Keswick, Coach King has amassed more than 600 wins as the head coach for the girls basketball program as well as more than 500 wins in 31 seasons as the head coach of the girls volleyball program.
In basketball, Coach King has led the program to six state semifinal appearances, the last one coming in the 2019-20 season. Her 600th victory was one that earned Keswick it's berth into the state semifinals for the first time since 2000. King's overall record in girls basketball entering the 2021-22 season is 612-283.
As a volleyball coach, King led Keswick Christian to two straight state semifinal appearances in 1998-99. In her final season as volleyball head coach, the Crusaders advanced to their first region final appearance since 2001. King compiled an overall record of 507-372 in the sport.
In a recent article featured on Sports Spectrum's website, Coach King stated, "The only reason I keep track of the wins is because it reminds me of every girl that's gone through the program. It's not about the wins that we gain but it's about the champions that we develop. That's the part that keeps you going."
King was even recently featured in Sports Illustrated's "Faces in the Crowd."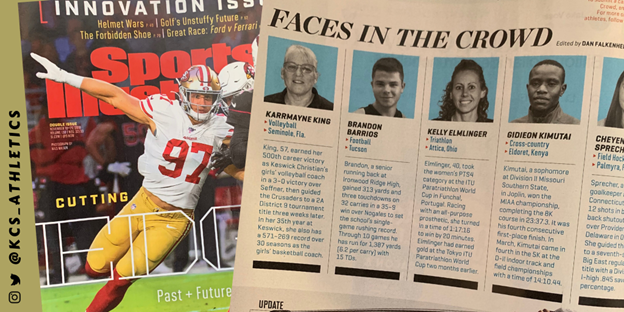 Congratulations, Coach King!