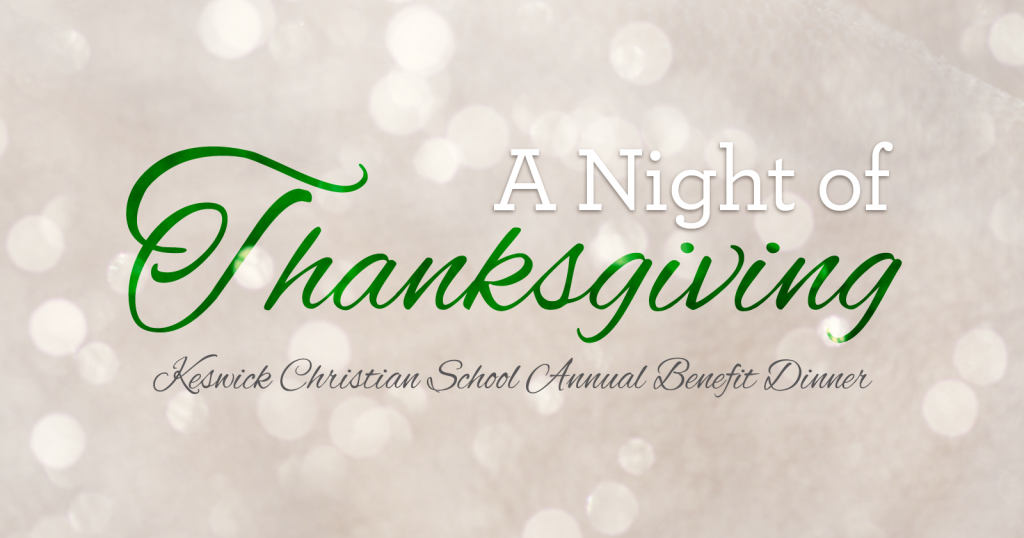 This year more than ever, we are excited to gather together again and celebrate the beautiful and praise-worthy things taking place at Keswick Christian School. Not only is this evening the major fundraiser for our school year, it is also an opportunity to enjoy a catered dinner and hear stories of impact that KCS is having in the lives of our students, parents, and community. We hope you will join us!
Thursday, November 4th 6:30-8:30pm at Bridgepoint Church in St. Petersburg
Seating is limited and filling up quickly so secure your reservations today!
Visit: www.2021kcsdinner.com