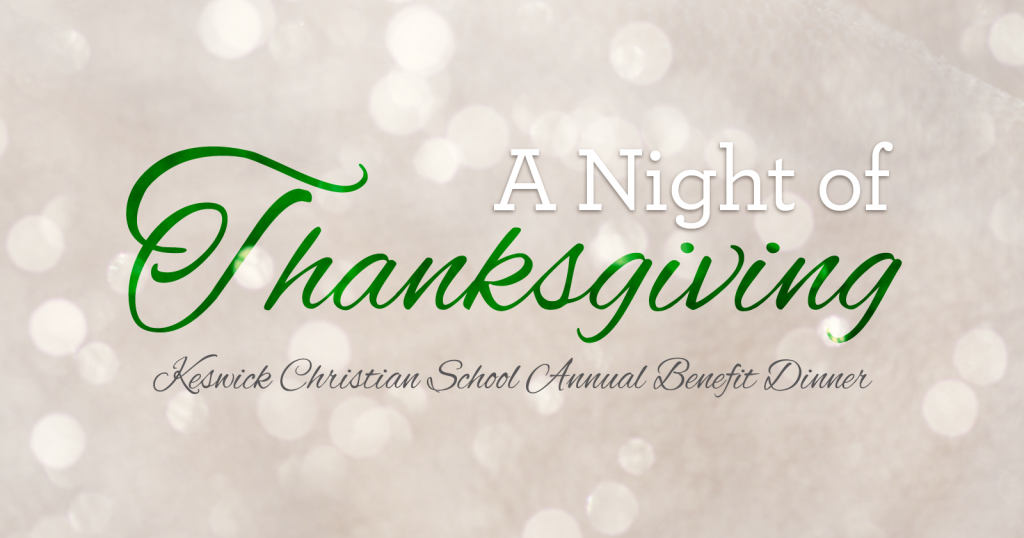 This year more than ever, Keswick friends and families are anticipating this time-honored event. It will be so good to gather again and celebrate the beautiful and praise-worthy things taking place at Keswick Christian School. Not only is this evening the major fundraiser for our school year, but it is also an opportunity to share stories of impact that KCS is having in the lives of our students, parents, and community. The night includes a catered dinner, musical performances, praise and worship, testimonies, and a heart-felt message from the superintendent of Keswick, Mr. Nick Stratis. The theme for this event is "A Night of Thanksgiving" as we look back at God's goodness to Keswick amid these recent challenging years. Mark your calendar now to attend this memorable night.
When: Thursday November 4th, 2021
Venue: Bridgepoint Church (main campus Tyrone area in St. Pete)
Time: 6:30pm (doors open at 6pm)
Attire: Semi-formal
Cost: Free to attend ("ask" at the end of the evening)
RSVP Required: www.2021KCSdinner.com
For information about how you or your business can sponsor this event, contact Andrew Maddux, Director of Advancement, at 727.329.7226 or at amaddux@KeswickChristian.org.